Residential Pool Services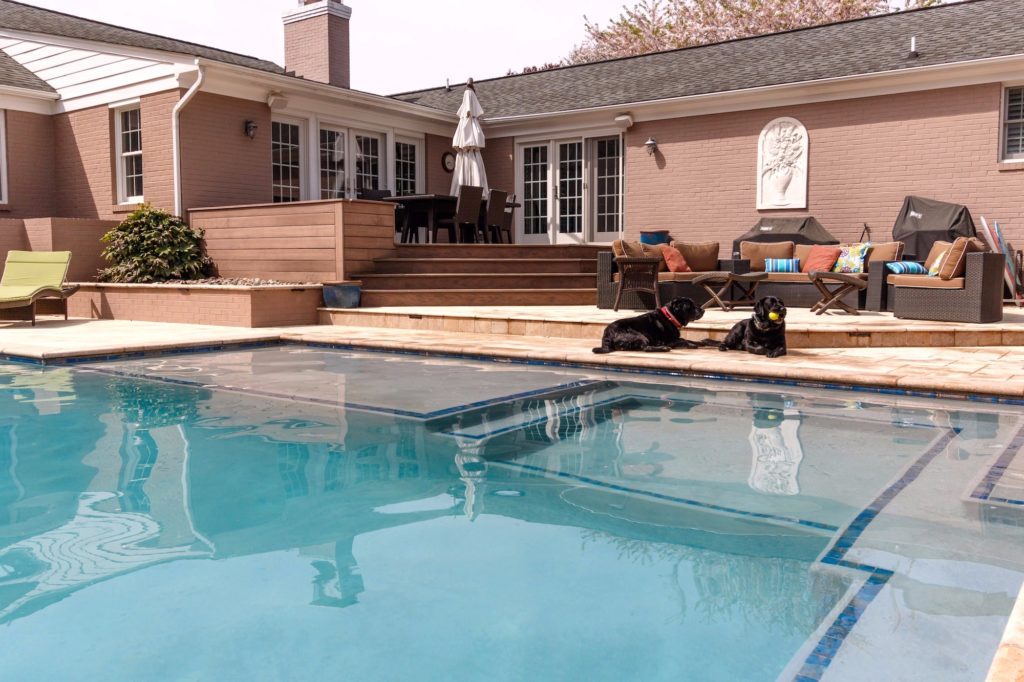 THE BENEFITS OF HIRING A PROFESSIONAL POOL SERVICE
Your pool should be a clean, safe, and beautiful place to spend time with your family. When you work with a professional pool service to maintain your pool, you'll enjoy the benefits of a picture-perfect pool without needing to dedicate your free time to pool care or cleaning.
Proper pool care requires the right tools for the job. Your pool service will bring everything that is needed to maintain your pool, including chemicals and tools, so you won't have to purchase or store these items at your home.
Pool care involves more than simply maintaining the pH balance of the water and keeping it clean. Your pool service will also check for pool damage or leaks, as well as service the pool's filter and plumbing equipment regularly so you can be sure that your pool is safe and problem-free at all times.
Even simple pool maintenance takes time to complete properly, and maintenance must be performed diligently. When you hire a professional to handle your pool care, you can enjoy more free time in your own personal schedule.
Closing and opening your pool correctly are vital to the quality and longevity of your pool. Your pool professional will ensure that your pool is ready for winter or summer so you can rest assured that your investment is protected at all times with our residential pool service. 
Residential Pool Services
Your swimming pool is an important part of your home and with regular maintenance and service it will always be ready for your enjoyment at a moment's notice. There is nothing more discouraging than wanting to use your swimming pool, but then realizing you need to clean it first. There is no quicker way for a pool to fall into disrepair than if it is neglected.
We offer four levels of monthly swimming pool maintenance and service, and each is designed to meet your specific needs. In many cases our regular services can save you money over doing it yourself. This is for many reasons including that we can buy chemicals in bulk, something individual owners cannot do because they degrade quickly even if stored properly, we are able to avoid repeated expensive shock treatments, and because we keep to a regular schedule there will never be a time when the pool will be allowed to get unbalanced and dirty, causing a burden on the overall system. 
Vacuuming pool as needed
Brushing pool walls, tile, steps as needed
Surface Skimming pool as needed
Cleaning Pool Skimmer and Pump Baskets as needed
Backwashing Pool Filter DE and Sand as needed
Verifying Equipment pump, timer as needed
 Cleaning Pool Sweep bag, filter as needed
Cleaning Wall Screen as needed
Verifying Pool Sweep Operation
We are ready to work on your next residential pool cleaning project
Feel free to contact us @ 1 (832) 862-1448 or email us for estimate or questions about cleaning and maintaining your residential swimming pool.